The environmental profile of ready-mix concrete and concrete products is measurable via a new online tool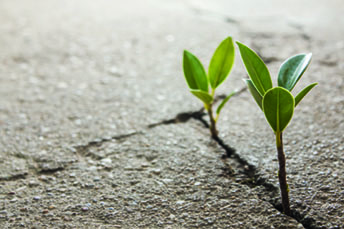 By order of SBRCURnet SGS INTRON developed an online tool to determine the environmental profile of blend compositions and its process to concrete morter and concrete products. This web based CUR design tool for 'Green Concrete' helps to reduce the environmental impact of concrete such as CO2 emission reduction. The Dutch cement and concrete industry contributed significantly in the realization of this design tool.
How the design tool works
The CUR design tool contains a manual that guides the user step by step through various screens to complete specific data, such as:
Mixture design
Transport
(Structural) design
Implementation
Elements that contribute significantly to the environmental profile become visible through this tool. Hereafter alternative options could be determined and calculated. This way the environmental profile of a specific concrete mixture or concrete product could be optimized. It is also possible to compare different results and to automatically create reports.
Why draft an environmental profile?
With project or tender applications adding a validated environmental profile becomes more and more mandatory. A review agency could provide this.
To ensure the quality of a product it is possible to add the results of the validation into the Dutch National Environment Database.
On which calculation rules the tool is based
The tool uses the Life Cycle Analysis (LCA) approach.  The tool is based on:
Requirements and guidelines from the Method for Environmental Assessment of Buildings and civil engineering works
The Foundation for building quality (SBK) testing protocol
Data from the Dutch National Environmental Database
LCA basic standards such as BS EN 15804, ISO 14040 and ISO 14044.
The CUR design tool was reviewed and approved by research and consultancy organisation IVAM.
How to order the CUR design tool "green concrete"
The design tool can be ordered via the website www.sbrcurnet.nl/ontwerptoolgroenbeton. Within one organisation the tool allows usage by up to five employees. Each person will receive a personal login code.
Enclose raw and ancillary materials in the online tool
When you are a supplier of raw materials or ancillary materials and you would like your product to be selected in the calculations of the tool, please contact Ulbert Hofstra via telephone number 0345-58 51 70 or via ulbert.hofstra@sgs.com.