CSC certification system for responsibly sourced concrete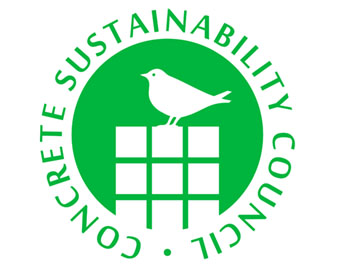 In January 2017 the Concrete Sustainability Council (CSC) launched the first global responsible sourcing certification system for concrete. The certification system provides an insight to concrete, cement and aggregate companies into the level a company operates in an environmentally, socially and economically responsible way.
SGS is founding member of the CSC and is involved in the set up of the certification system.
CSC Benefits
The assessment criteria for certification in the Netherlands have been adapted to local legislation and various initiatives. The label has several advantages:
It corresponds with certification of the Dutch label 'Beton Bewust' for production of sustainable concrete mortar;
Certified companies meet the latest standards for durable concrete;
Organizations who use certified companies receive credits for BREEAM-NL certification;
Certified companies are eligible for VAMIL (Dutch depreciation of environmental investments) when implementing concrete aggregates in new concrete applications.
Initiators of CSC
The Concrete Sustainability Council is an initiative tabled by the Cement Sustainability Initiative (CSI), part of the World Business Council for Sustainable Development (WBCSD) and the aggregates, concrete and cement industries. The CSC is committed to accelerating sustainability and responsible sourcing within the cement and concrete sector.
For more information about CSC certification, please contact Jeroen Pos via +31 (0)88 - 214 5133 or jeroen.pos@sgs.com.