First CSC certificates issued in the USA to CEMEX USA
We are proud to announce that SGS has issued the first CSC certificates in the USA to CEMEX USA. The bronze certificates were issued to five CEMEX USA plants in the San Francisco Bay Area in Santa Clara, Oakland, Pier 92, San Carlos and San José. A Concrete Sustainability Council (CSC) Certificate demonstrates the commitment to social and environmental sustainability when sourcing materials for the manufacture of concrete, cement and aggregates.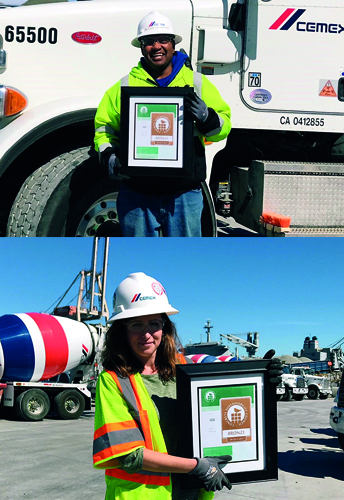 CSC certification
To prove manufacturers compliance with industry and consumer demands for responsibly sourced products, the CSC has launched a worldwide certification system for the responsible sourcing of developed concrete. This certification system is designed to help concrete, cement and aggregate companies obtain insight into the level at which a company operates in an environmentally, socially and economically responsible way. It covers raw materials and their source or provenance, manufacture and a range of economic, social and environmental impacts.
As a founding member of the CSC, SGS provides CSC responsible sourcing certification.
We offer certification
to all available levels
.
A leading provider of services for the concrete and cement industry
We have extensive experience working with the concrete and cement industry, with particular expertise in environmental and social sustainability.
Contact us today to learn more about CSC responsible sourcing certification.