HeidelbergCement Spain receives the first Spanish CSC certificate
SGS INTRON Certificatie has issued the first Concrete Sustainability Council (CSC) certificate in Spain to HeidelbergCement Spain for the responsible origin of concrete. The silver level certificate was awarded to the Hanson Hispania Hormigones' Zona Franca concrete plant in Barcelona.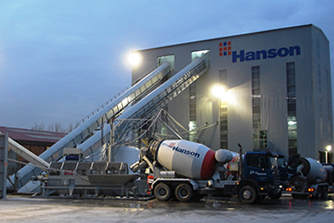 With the certificate, HeidelbergCement demonstrates, in addition to their various CSC certified locations in Germany and the Netherlands, that the CSC requirements are also met for their location in Spain.

Spain is the third country where SGS was the first to issue a CSC certificate, after simultaneous issuance of the first certificates in the Netherlands and certification in the United States.
CSC certification and its benefits
The CSC has launched certification system for the responsible sourcing of developed concrete. This certification system is designed to help concrete, cement and aggregate companies obtain insight into the level at which a company operates in an environmentally, socially and economically responsible way and is applicable worldwide.

Companies that receive CSC certification gain enhanced brand reputation and can benefit from green government procurement policies and recognition in Green Building labels such as BREEAM and DGNB.

As a founding member of the CSC, SGS provides CSC responsible sourcing certification. We offer certification to all available levels. For more information please contact SGS INTRON Certificatie via nl.intron@sgs.com or +31 (0)88 214 51 33.