Revision of PRMS approved
In June 2018, the Board of the Society of Petroleum Engineers (SPE) approved the revision of the Petroleum Resources Management System (PRMS).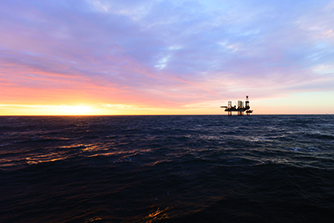 Key changes have been published by the SPE and a Workshop on Petroleum Reserves and Resources Estimation was held in London, United Kingdom, during September 2018, and attended by members of our team.
Do you require any support with the implementation of the new PRMS guidelines and classification? Our team can help you out: we have the required background to provide quality reserves evaluation advice.
SGS Subsurface Consultancy provides Reserves/Resources independent evaluations and audits prepared in accordance with international oil and gas standards. Our senior multi-disciplinary personnel have skills gained from +25 years' experience in the industry and use this knowledge to provide you with the information you need to make sound business decisions.
Our Reserves Evaluation services include:
- Independent Reserves Evaluation, Audit and/or Review compliant to industry standards (SEC, SPE-PRMS, etc.)
- Resources Assessment
- Competent Person's Report (CPR)
- Expert Opinion, review of reports done by third parties
- Due Diligence, Value assurance
- Design/Audit of company's (or Government's) internal reserves guidelines and processes
Do you want to find out how we can support your Reserves/Resources Evaluation? Contact one of our experts or click here to download our brochure.
SGS Subsurface Consultancy
+31 88 214 7960