Tank & Container Services has moved location!
Earlier, we announced that we have expanded our Tank & Container service package by partnering up with the American Bureau of Shipping (ABS) and Gold Inspection Service (GTIS). In keeping you up to date, we would like to let you know that our Tank & Container Services department has moved to a new location in the heart of the Port of Antwerp.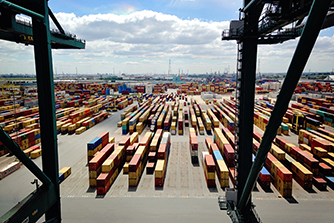 From now on, you can find us here:

SGS Tank & Container Services
Itact site
Luithagen Haven 18
2030 ANTWERP
BELGIUM
By changing our location, we ensure that we are even closer to the field. We can plan everything even faster and more efficient. Would you like to know more about our services, or are you curious about our new location? You are welcome to tour our new offices and drink a cup of coffee. Simply give us a call: +32 (0)3 545 85 80 or send us an email.