We are expanding our services for the Oil and Gas Industry by including Integrity and Corrosion solutions
With the recent addition of Mr. Mike Gunningham to our team, we are expanding our portfolio of services to Oil, Gas and Chemical clients with the inclusion of (Well) Integrity and Corrosion Solutions. Mr. Gunningham's extensive experience on these topics, coupled with already available services (e.g. Non-destructive testing) from the SGS Industrial branch and other relevant expertise available within our SGS Subsurface Consultancy team, now positions us as an expert advisor to overcome your corrosion and integrity challenges.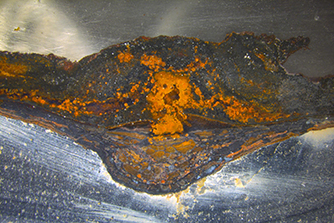 Mike: "Do you find Well Integrity and Corrosion is a big problem in your field? You're not the only one. Nowadays, there are new tools and techniques available, to manage corrosion and integrity more efficiently and effectively."
Safety and integrity are core values and fundamental to operating an oil and gas field. Topics like corrosion and souring (H2S, CO2) often present challenges to reservoir, well and facility integrity management. That being said, we now provide effective Well Integrity and Corrosion Solutions. This is done by identifying and analyzing Well Integrity and Corrosion issues.
The aim is to maintain and improve integrity, reliability and optimize production and injection, as efficiently as possible. Our multidisciplinary team provides expert advice based on over 30 years of field experience from around the world, onshore and offshore.
Our Well Integrity and Corrosion Solutions include:
Expert advice and implementation of Well Integrity Management Systems (WIMS)

Analysis of cased hole logging, well(head) surveillance and other diagnostics

Workover and intervention program design & review

Well monitoring plan design & review

MAASP-review & calculations

Well construction & barrier review

Microbial monitoring program design, execution & innovative DNA analysis

Scale & corrosion analysis and interpretation/ advice via QEMSCAN

Mitigation expert advice: tailored design, testing and implementation
Want to know more about our (well) integrity and corrosion solutions for the Oil & Gas Industry? Contact one of our experts or click here to download our brochure.