The future of oil and gas: overcoming challenges
Mike Gunningham, Chief Production Technologist with SGS Subsurface Consultancy, presented to the Netherlands SPE Section (Society of Petroleum Engineers) on overcoming challenges in the future of the oil and gas industry, with a focus on both business and technological challenges.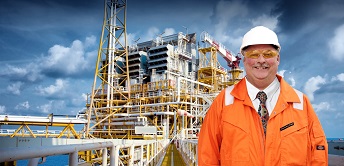 SGS Subsurface Consultancy offers consultancy services to the energy industry. At his lecture, Mike indicated that experts (e.g. IEA) predict that oil and gas will still be required to meet the global energy demand at roughly the same levels as now, for the next 30+ years. The main topics of his lecture were discussed in an article in SPE Review London, the official e-magazine of the Society of Petroleum Engineers' London branch.
Mike questioned how, as the energy industry as a whole, the forecasted energy demands could be met taking into account significant step changes in the energy mix (e.g. global push for cleaner energy like geothermal) as well as regulatory environments?
He pointed out that the future oil and gas industry will certainly be dependent on the availability of relevant skills, technology and expertise. Mike then challenged the audience to consider the kinds of technologies that might impact the energy business. What technologies are currently available, but not necessarily applied (yet) in the oil and gas industry now?
As an example, Mike referred to the medical industry. Recently, compounds have been found that can identify, target and attack cancer cells. Imagine the application of similar "techniques" to well performance and integrity. The application of online monitoring is a method that has been applied to highlight how wells are performing and predict when they are going to fail and what the cause is. Creative application of existing technology to our industry presents a cost-effective and pragmatic solution to driving innovation.
The new generation of people entering the energy industry may start life as petroleum engineers, but they may need to develop a range of supplementary skills.
To read the full article in e-magazine SPE Review London: click here (page 5-6).
Get in touch
SGS Subsurface Consultancy
E nl.subsurface.sales@sgs.com
T +31 88 214 7960