UN approved 4GV temperature controlled box
Many products are classified as dangerous goods because of their specific properties. For the transport of these goods it is very critical that they meet all necessary requirements of the (correct) hazard class they belong to.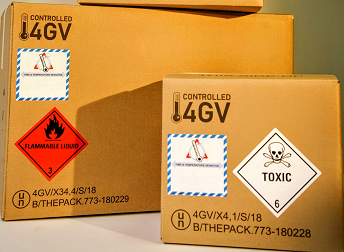 4GV temperature controlled box
Bij SGS werken wij met een unieke combinatie van een EPS box, met een EQ/LQ en/of UN-gekeurde kartonnen omdoos welke gebruikt kan worden voor temperatuur gecontroleerd vervoer van gevaarlijke stoffen met droogijs of ice packs.

Deze verpakking is te verkrijgen voor Excepted Quanitity (EQ), Limited Quantity (LQ) en Full DG (4GV). Met onze volledig geteste verpakking voldoet u aan alle verpakkingsnormen en -eisen voor het vervoeren van gevaarlijke goederen via weg-, lucht- en zeetransport.
Contact
Wilt u meer weten over het vervoeren van gevaarlijke goederen en/of onze 4GV temperatuur gecontroleerde verpakkingen? Neem gerust contact met ons op:

Frank van Veenendaal
Manager Productontwikkeling & Supplies
Phone: +31 (0)88 214 3434
Mobile: +31 (0)6132 999 75