UN approved 4GV temperature controlled box
Many products are classified as dangerous goods because of their specific properties. For the transport of these goods it is very critical that they meet all necessary requirements of the (correct) hazard class they belong to.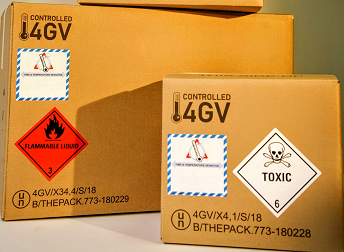 4GV TEMPERATURE CONTROLLED BOX
At SGS we work with a unique combination of an EPS box and an EQ/LQ and/or UN approved fibreboard box which can be used for temperature-controlled transport of dangerous goods with dry ice or ice packs.

This packaging is available for Excepted Quantity (EQ), Limited Quantity (LQ) and Full DG (4GV). With our fully tested packaging you comply with all packaging standards and requirements for transporting dangerous goods by road, air and sea.
CONTACT
Would you like to know more about transporting dangerous goods and/or our 4GV temperature-controlled packaging? Please feel free to contact us:

Frank van Veenendaal
Manager Productontwikkeling & Supplies
Phone: +31 (0)88 214 3434
Mobile: +31 (0)6 132 999 75