SGS launches a new technology for (geomechanical) reservoir characterization using drill cuttings
Following the completion of several pilot studies during 2018, we are pleased to introduce a novel service for obtaining mechanical and mineralogical rock properties from drill cuttings and core fragments. SGS branded the technology and workflow ARPIN which stands for Automated Rock Properties by INdentation.
Mr. Andreas Hofmann, Principal Geoscientist at SGS Subsurface Consultancy, involved in the development of the workflow, highlights: "This is a breakthrough for the energy industry combining two available technologies in SGS labs, QEMSCAN and indentation, to develop a dedicated workflow for reservoir characterization. The use of drill cuttings, which are available from entire drill trajectories - in contradiction to drill core which is only collected from specific horizons - can lead to significant costs savings. Furthermore, the abundance of available sample material allows the better definition of rock mechanical and mineralogical parameters. The acquisition of these rock properties through the SGS workflow will be applicable to improving the daily operations of our clients. This includes 1) the ability to better understand rock mechanical variations in the subsurface and their impact on borehole stability and well integrity analysis and 2) a cost-effective input for completion, stimulation and fracture propagation modeling and assessment of seal integrity for example in underground gas storage projects."
Dr. Herman Boro, Senior Geologist at SGS Subsurface Consultancy adds: "Imagine how this cost-effective workflow can help our clients better image the subsurface, where core (data) are not available. Importantly, our workflow includes the upscaling of mechanical rock properties for each sample. This involves the development of a micron-scaled digital model of each rock sample and applying the observed heterogeneities to the reservoir scale using 3D finite element modeling. Running tailor-made scripts, developed in collaboration with DIANA-FEA, allows the simulation and forecast of the mechanical behavior of the rock under varying subsurface pressures, temperatures and stress conditions."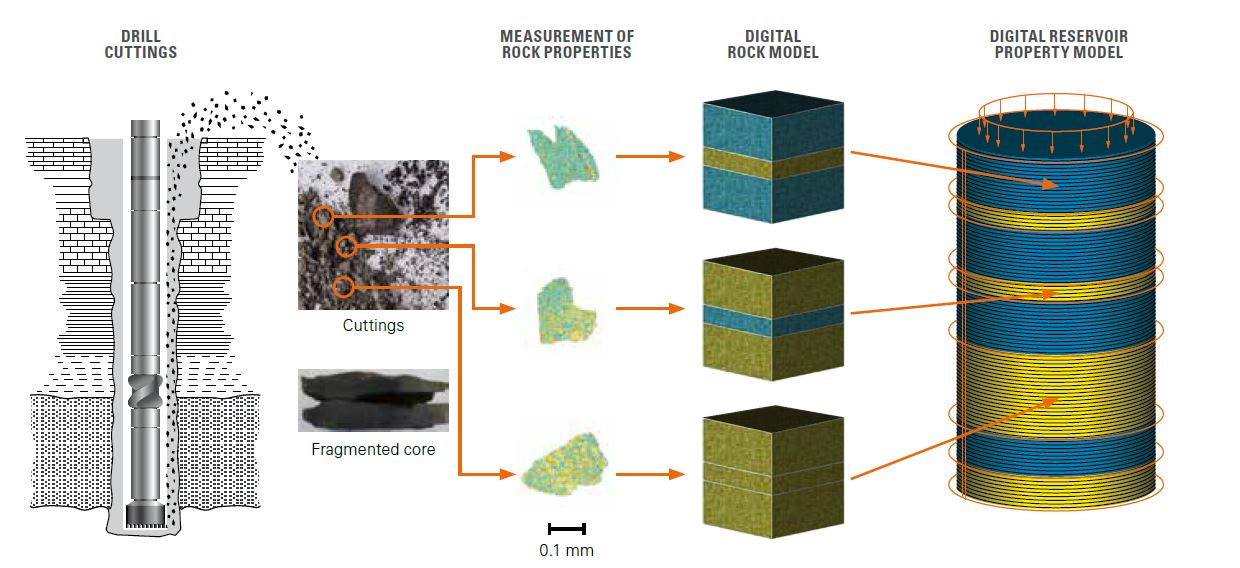 This new innovative workflow offers SGS' clients the following benefits:
Cost savings on sample acquisition, as the workflow is based on drill cuttings (instead of or complementary to core material) and old drill cutting material from previously drilled wells can be used
A cost-effective methodology for obtaining geomechanical rock properties where coring is not preferred or achievable, for example in horizontal drill sections in unconventional reservoirs of for geothermal exploration
Enhanced reservoir characterization as the mineralogy for each rock sample is determined and linked to geomechanical properties
Deliverable of multiple scenarios of subsurface conditions (varying pressure, temperature, fluid composition) through finite element modeling for each rock sample
SGS further applies the indentation technology in its Industrial Services to test the mechanical properties of materials, applicable to e.g. the construction industry.
More information
Want to know more about our new service? Please contact nl.subsurface.sales@sgs.com to arrange a presentation at your office or via videoconference.