The versatility of SGS Automotive services
The Belgian automotive sector has returned to the pre-crisis level and innovations are in full swing. More than 85,000 people now work in the sector, spread throughout over 300 companies with the most diverse fields of expertise. This makes the automotive sector of great importance to the Belgian economy and one of the most important global players in the field of car assembly, for example.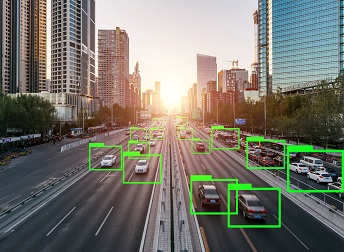 The current speed and developments within the sector require an independent (knowledge) partner who can be called in at both the local and global level. SGS Automotive offers various services that contribute to safety, quality, and compliance in order to keep the automotive sector at a progressive level.

In the ports of Zeebrugge (largest car port in the world), Antwerp, and Vlissingen, SGS Automotive inspects new vehicles for transport damage. In addition, second-hand vehicles are checked for damage (interim and end-of-contract). SGS Automotive also provides certifications for – by the brand (importer) – approved second-hand vehicles. This is the result of a technical and process audit.

In addition to this service, SGS Automotive also offers Retail services (audits) for, for example, importers, dealers, garages, and tyre centres. We check the conformity of:
• Standards (is the point of sale in line with the brand standard?)
• Processes (is the warranty process correctly applied?)
• Sales/Bonus system (Integrity of sales records?)
• Financed vehicles (check for presence through stock audits)

The Automotive portfolio also includes operational & management services, such as the General Data Protection Regulation (GDPR) Technical Assistance. SGS has developed a GDPR tool that helps companies to comply with the new European privacy regulations.
Finally, SGS Automotive 'Green Card' offers specialised assistance in claims management, mainly related to vehicle damages resulting from traffic accidents in Belgium and abroad on behalf of (foreign) car insurers.
More information
Would you like to know more about the services of SGS Automotive? Feel free to contact Rob Nuyts via bnl.transportation.admin@sgs.com.