Microbial Health Check Service at SGS
Did you know that corrosion, caused by microbial communities, is estimated to account for 20% to 30% of all corrosion-related costs in the oil and gas industry?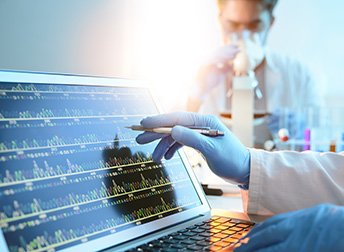 Costs associated with repair, replacement, water treatment and production downtime cause billions of dollars in losses. In addition, environmental, health and safety issues induced by failure events lead to reputational damage and significant legal implications. The 2015 Aliso Canyon gas leak was recently found to be caused by microbial corrosion that was followed by weighing penalties against the operator by the state of California. SGS has developed a new service that detects such microbial communities at early stages to help prevent such disasters and reduce operational costs.
SGS' Ecosystem Approach
Although there are microbial species that can attack steel alloys in solitude, the most aggressive corrosion is observed when a diverse set of species are present. In these 'ecosystems', species help each other to enhance corrosion. For instance, while one species actively 'consumes' steel, other species break down hydrocarbons to provide the bite-size chunks of food they require. Other species may excrete substances that protect the community from environmental changes and unwanted chemicals (like biocides).
While many oil and gas operators focus on a single species or group of microbes when monitoring their facilities, SGS looks at the entire ecosystem. Using this 'ecosystem approach' is also what makes the way that SGS assesses the 'microbial risk' of oil and gas fields and facilities unique. SGS concentrates not at just one species, instead it uses the newest DNA technology to identify all species present in a sample. Currently we are able to detect more than 15.000 microbial species. For most of them we know in what environments they live, what their role is in an ecosystem and if they were present in heavily corroded parts of other facilities. With this information, SGS can determine the risk of such communities causing corrosion or the production of toxic hydrogen-sulfide.
The Benefits of the Microbial Health Check
By sampling at regular instances and at multiple locations in a facility SGS can detect changes to the microbial communities and their distribution in the system. This type of sampling lets us flag precisely where and when microbial issues may cause damage and how the issue can be mitigated using (for instance) biocides.
We call this the 'Microbial Health Check' and this unique approach allows SGS' clients to monitor their oil and gas production systems and take actions before microbial influenced corrosion occurs. This is a step-change for monitoring facility integrity, which for a large part is based on measuring (pipe)wall thicknesses and mainly identifies issues when corrosion has already taken place. SGS's Microbial Monitoring via DNA thus adds significant value to our clients by offering a predictive and risk-based corrosion monitoring.
If you want to know more about our Microbial Monitoring solutions for the Oil & Gas Industry contact one of
our experts
from Subsurface Consultancy.