Does your company use PFAS-free AFF products?
The presence of PFAS and the impact of PFAS components on the environment has been a much-discussed topic in recent times. Worldwide awareness regarding this is increasing. PFAS (Per- and Polyfluorinated Alkyl Substances) is a group of more than 6000 chemical substances. These substances have been used in various products, such as firefighting foam, for decades. As a result, these substances have been released into the environment and are now found in, for example, soil, ground- and surface water.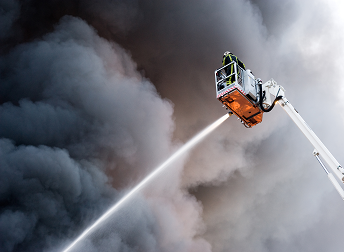 AFFF
PFOS/PFOA have been banned, but this does not mean that PFAS components are no longer used in products. For instance, AFFF still contains PFAS components. As a result, the contamination of soil and groundwater is still ongoing. AFFF stands for Aqueous Film Forming Foam, a foaming agent that is added to firefighting water. It forms a strong foam and is therefore suitable for extinguishing liquid fires. In addition to the foam, it also forms a thin PFAS (fluorine) film on the burning liquid, ensuring that it will be extinguished.

Guaranty about your fire extinguishing systems?
There is only one way to be sure about the absence of PFAS in fire extinguishing systems/sprinklers and that is to have your product(s) analysed. We would gladly help you with an overall analytical check of your AFFF applications. Our reports are also a valuable tool for demonstrating that you are operating in an environmentally-responsible manner. Completely accredited at local and international level, SGS is recognised as a world leader in laboratory analysis. In addition to this analysis, we are of course also available to support you with other analyses.

More information
Feel free to contact us for more information. This can be done by email or call +32 3 545 85 84.