Investigation of welded joints and NDT on the roof of the AZ Stadium
On behalf of AZ, and in collaboration with Royal HaskoningDHV, SGS has investigated the roof construction of the AZ stadium, which partly collapsed on August 10, 2019. SGS INTRON has conducted research into welded joints in its materials laboratory in Sittard and SGS Netherlands in Beilen has, using non-destructive techniques, examined the non-collapsed parts on-site.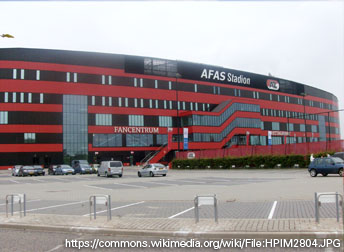 The investigation examined damaged welds in the top and bottom rails of the roof trusses. The welds have been examined visually, macroscopically and microscopically. In addition, some properties of the welds, the parent material and the coating have been determined.
The results of the investigation were reported to AZ and Royal HaskoningDHV. The final report was made available by A.Z. Vastgoed BV on April 10, 2020.
Research into the structural safety of buildings
If you own or manage a building or construction and have questions about structural safety, we would like to get in touch with you and discuss the possibilities.
For questions, please contact Mursel Sahin at mursel.sahin@sgs.com or call at +31 88 - 214 52 04.