Product Verification of Conformity for export to Haïti
From 1 October 2020, a Product Verification of Conformity (PVoC) is mandatory when exporting goods to Haiti. This means that the goods you export must comply with the technical regulations and standards of the Ministry of Economy and Finance in Haiti.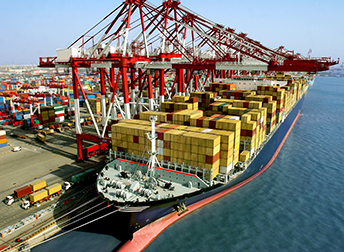 If you meet the local requirements, you will receive the Certificate of Conformity (CoC). This PVoC programme is designed to ensure that the quality of products meets Haitian (or international) standards for health, safety and the environment, among other things.

What does this mean for you?
As from 1 October 2020,
Regulated goods exported to Haiti should carry a Certificate of Conformity (CoC). A CoC is a mandatory document for each shipment and serves as proof that the products in the shipment in question meet Haitian (or international) standards;*
As an exporter, you are liable for any legal or financial consequences that may arise if goods are transported to Haiti without a valid CoC certificate;
Exporters should be aware of the compliance requirements of regulated goods to Haiti in order to apply for a CoC in a timely manner.
*For further details and possible exceptions see the relevant data sheet for Haiti.

SGS has many years of experience in managing product compliance programmes around the world, enabling us to provide exporters with efficient, comprehensive and tailored solutions while keeping their shipments in line with local requirements. SGS is the only accredited certification body authorised to provide these verification services.

More information
Do you have any questions about this verification programme? Please feel free to contact us by email or phone +31 (0)88 214 39 03.