Do your fish products meet the new quality and safety standards?
As a producer and supplier in the fish sector, you are familiar with navigating the various laws and controls related to food safety. As a producer in the fish sector, you must adhere to various labelling requirements and take microbiological and chemical requirements into account.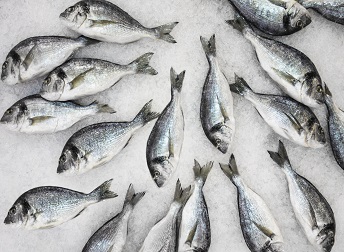 If you are active in the fish sector, you must comply with microbiological regulations (EG 2073/2005), chemical regulations (EG 1881/2006) and regulations related to labelling. In November 2020, the NVWA [Dutch Food and Consumer Product Safety Authority] further tightened the regulations regarding labelling. In order to ensure that you meet all the requirements set out in these regulations, you can call on us for all the information related to these regulations and for the analysis of your fish. In addition to that, we are also standing by with consultancy services to support you in determining which analyses must be performed but also to provide advice about the nutritional values and vitamins for your label.
For example, to guarantee the safety and quality of fish, we perform the following analyses:
Chemical analyses, such as:

heavy metals (cadmium, mercury, arsenic, lead);
sulphite, TVBN (total volatile nitrogen bases);
histamine;
indole.

Authenticity (e.g. determination of species using DNA)
Histamine
Microbiological testing
Curious about our complete range of fish analyses? Take a look at this brochure for more info.
We assess yeast and mould analyses in three days
Did you know that we were the first in the Netherlands to be granted ISO 21527-1/2 (AFNOR BKR 23/11-12/18) certification for yeast and mould analyses on fish with a lead time of three days instead of the five days which is usual in the sector?
You can submit all samples digitally*
SGS offers you the option to submit samples digitally. With this digital system, you can see the results immediately, download reports and follow the trends. You can also use it to export the data to Excel. If you wish, we can also handle sample collection and transport for you.
*Ask about the terms and conditions for the digital submission of samples at nl.afl.sales@sgs.com.
Superior service at SGS
As a world leader in the field of inspection, audit, analysis, and certification, we offer you a comprehensive package of services designed to guarantee and optimise the quality and food safety of your products. In our accredited laboratories, we can quickly and objectively perform reliable analyses on you products.
Would you like to know whether your fish products meet the new quality and safety standards? We would be happy to assist you at every step of the process. Please do not hesitate to contact us today for more information.
Please contact us by e-mail at nl.afl.sales@sgs.com or by phone at +31 (0) 88 214 4500.