UK Government Extends Deadline for Transitioning from CE Mark
The UK Government has announced that it has extended the deadline for transitioning from the CE mark to the new UKCA mark by one year, till January 1, 2023.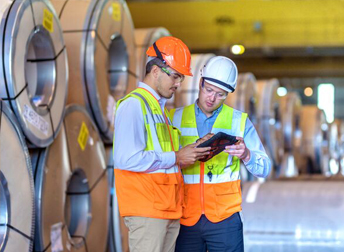 All businesses that were expected to demonstrate compliance with UKCA product safety regulations by January 1, 2022 now have until January 1, 2023 to do so. This applies to all sectors except medical devices, which has a new deadline of June 30, 2023.
You can find the new UK Government guidance here: Using the UKCA marking - GOV.UK
SGS assists to apply the UKCA Mark for construction materials and products
SGS is an approved body for the UKCA mark for construction products and can help your business ensure a smooth transition. We will support your efforts to have your products approved for the UK market as well as CE marking.
UK Conformity Assessed
As you may know, Great Britain, or England, Wales and Scotland, has introduced a replacement of the CE mark. This quality mark is called the UKCA mark, or UK Conformity Assessed. The UKCA mark allows products to be admitted to the UK market. This does not apply to Northern Ireland, as they remain part of the European free trade area. Therefore, products traded in Northern Ireland should bear the CE mark.
Brexit as reason
The United Kingdom left the free trade area of the European Union on January 31, 2020. A transitional period applies until December 31, 2022. After this date, European rules allowing products to be freely traded within the European Union no longer apply to Great Britain. Products with a CE mark are therefore no longer automatically recognized in Great Britain. Conversely, the same applies to British companies wanting to trade their products within the European market. They must comply with European regulations.
Contact us
For more information about the UKCA mark for construction materials or products, please contact our sales department. Please fill in the contact form or call +31 (0)88 214 52 04.
About SGS
We are SGS – the world's leading testing, inspection and certification company. We are recognized as the global benchmark for quality and integrity. Our 93,000 employees operate a network of 2,600 offices and laboratories, working together to enable a better, safer, and more interconnected world.