New support and advisory services for automotive customers
We check the condition of cars for sale after the expiry of the lease term. As of recently, we can also support this process with other tailor-made services. Want to know more? Then read on.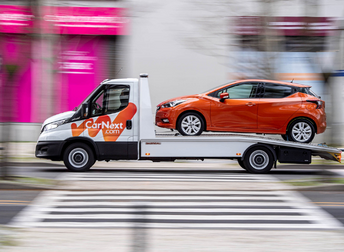 Cars are often offered for sale on the second hand market once the lease term of a car has expired. We at SGS inspect these cars and provide a report with the current status so that the seller gets a good impression of the value of the car. We call this remarketing inspections for used cars.
CarNext uses the reports of these remarketing inspections to bring the vehicles in the best possible condition and sell them as used cars. Restoring used cars so they are ready to be marketed is called reconditioning.
Companies like CarNext have partners that recondition the cars. CarNext engages these partners to restore vehicles to their original condition as much as possible. The partners remove superficial scratches, clean the interior thoroughly, wash and polish the vehicle and wax it.
Support services
Vehicles that are taken in at the end of their leasing period must go through the reconditioning process as soon as possible in order to be sold. Efficient management of this process is essential, as it is only when the vehicle is sold that it makes any money. CarNext was keen to optimise the process in their existing reconditioning network in France and turned to us to find a tailor-made solution. Over the past two months, we have supported CarNext in the optimisation process.
Below is a summary of our activities:
Partner evaluation: An extensive check per partner on the quality of the services they provide.
Workflow evaluation: The entire reconditioning process is reviewed by checking whether each link in the process is making the right contribution at the right time.
Give advice on the process: Indicate points of improvement in the process in order to make the lead time as short as possible without losing the quality of the service.
Training (new) suppliers on site: Current partners are trained to perform optimally in the process and if more partners are needed, they are trained as well.
Want to know more about this service? Then contact Rob Nuyts via e-mail or by telephone +32 (0)470 53 65 47.