Services for Building Materials and Processes
Sustainable, practical solutions for all your construction related requirements.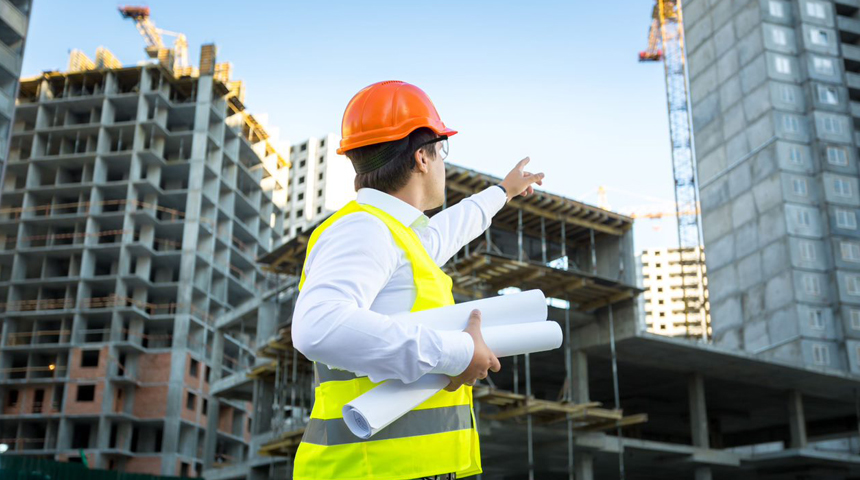 Whether you have a question related to building products or processes or require materials testing or full project management, we can help. With over 45 years of experience in the field of material research, advice and innovation, SGS is the leading provider of services related to building materials and construction processes in the Netherlands and abroad.
Contact us for more information.
A comprehensive range of services related to building materials and processes
We offer manufacturers, contractors, architects, industry associations, governments and private parties a wide range of services, including:
| | |
| --- | --- |
| Building and infrastructure inspection, risk and damage assessment | Providing insights into the state and remaining service life of a structure, extent and cause of damage and any associated risks. |
| Non-destructive testing (NDT) | Gain quick and efficient insight into a structure and the quality of its construction, without causing noticeable damage, by using a wide range of measurement techniques. |
| Materials research | Test your building materials and products in our accredited laboratory for analysis and approvals, from small, specialized requirements to bulk analysis. |
| Concrete analysis and development | Predicting cracking in young concrete, managing risks of hardening concrete structures, analyzing damaged concrete and optimizing the composition of concrete mixes. We also provide assessment and analysis of coatings on concrete. |
| Circular construction | We can help with all your questions about circular construction and circular materials. With years of experience in construction products, innovative application of secondary materials and expertise in the technical and environmental sustainability of building materials, we can offer you the assurance that is needed. |
| Metal testing | Assess the properties of metal products for safety, reliability and integrity with destructive testing. We also investigate the cause of damage to metal products and constructions. |
| Hexavalent chromium testing | Testing for hexavalent chromium in layers of paint, performed at your location. Testing takes just five minutes using our unique method. We also provide monitoring and final inspection. |
| Development of innovative materials for road construction | We are constantly working on new, smarter and more sustainable construction materials and solutions for road constructions, such as rollable asphalt, ultra-quiet roads and self-healing asphalt. We work in close cooperation with road builders, the Directorate General for Public Works and Water Management and Delft University of Technology. |
| Materials used in the building envelope | Quality testing of roofing, facades and insulation materials to certify product characteristics, such as water tightness, water vapor permeability, tensile strength and thermal resistance. |
| Granulates and aggregates | Research and counseling in recycling construction and demolition waste and waste from industrial processes, for use as secondary building materials. |
| Life Cycle Analyses (LCA) | Determining the sustainability and environmental performance of building materials and products and providing you with insights to help you optimize your product or process. This will allow you to stand out while meeting all national and international standards. |
| Sampling of building materials | We are a certified and reliable partner for sampling soil and dredged material, granular and shaped or monolithic building materials for batch inspections, research and production monitoring. |
| Traffic signaling devices testing | Inspecting and testing dynamic road signs, traffic lights and signal heads and variable message signs. We also conduct research for product development. |
| Construction Products Regulation (CPR) | Helping you to meet the European requirements for your building product, so you are able to use the CE mark. We provide expert knowledge of CPR, building materials and the product standards that apply to your building product. |
| Sports floors inspection | Experienced in the construction, testing, inspection, certification and improvement of artificial turf, synthetic indoor and outdoor flooring to meet the requirements of athletes, sports federations, NOC*NSF (Dutch Athletic Committee), FIH and FIFA. |
| Construction product development | We offer innovative and creative solutions for smarter and more sustainable building materials. These include the development of innovative cellular concrete for floating and energy-efficient homes, sulfur concrete and concrete with phase change materials. |
Why SGS?
| | |
| --- | --- |
| Extensive expertise in building materials and processes | Whether you have a quick question or a complex problem, our enthusiastic team of highly trained specialists can help with a personal and comprehensive approach. |
| State-of-the-art technologies | We can carry out virtually any type of material research in our accredited laboratory. We keep up to date with the very latest developments and regulations, working with state-of-the-art technologies so we can offer you the best possible high-quality solution. |
| Accreditations | We work according to current standards and have the necessary accreditations from the Accreditation Council. |
| Quality and independence | When you choose SGS, you choose an independent organization. You can depend on us to provide research and answers based on facts. We will provide you with a clear report to help you make fully informed decisions. For your peace of mind, our independence is tested by an external party. |
Subscribe to the SGS INTRON Bulletin for more information about the work of SGS INTRON, customer stories, developments and regulations in the market.
Contact an expert for more information.
Or complete the form: